Support us
The Lakeland Trust for Natural Sciences, the charity (#1148082) that owns and operates the Lakeland Wildlife Oasis, receives no government funding - we are entirely dependent on the generosity of our visitors and supporters.
As a registered charity, our aims and objectives are rooted in conservation and education. Through captive breeding programmes and on-going partnerships with various organisations, we aim to play a direct part in the long term conservation of threatened species - and with our interactive displays, keeper talks and educational tours we aim to connect people with wild species and wild places. We firmly believe that direct experience of living creatures is the best way to learn about them, to begin to care about them, and then want to conserve them.
We may be a little zoo but we have big plans and ideas! You can support us by:
Adopting an animal.

Take a look at our online adoption options here.

Adoptions may be purchased by individuals or groups, or as a gift for somebody else.

Visiting us.

Gift aid your admission fee and we will be able to reclaim the tax you would have paid on the entire amount.

Using our café or gift shop.

All profit goes directly to the charity.

Becoming a member.

If you take out an annual membership there will be many extra benefits to yourself, and if you are a U.K taxpayer, you can gift aid it at no extra cost.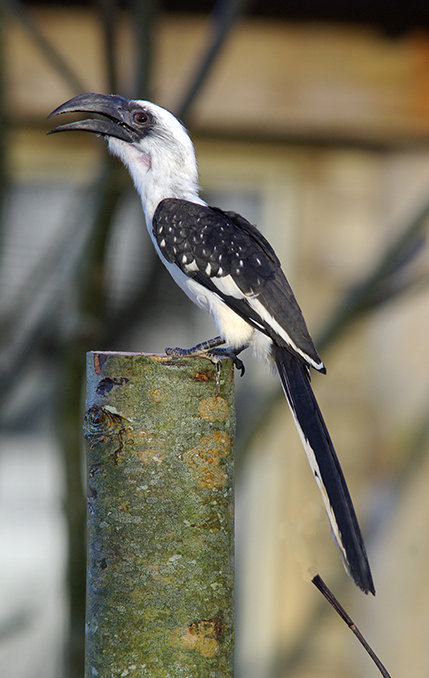 Tockus deckeni
Other ways of supporting us: